Evenement informatie
Growth Tribe Academy | Blockchain

24 januari 2019

09:04 tot 09:04
Open evening
Kattenburgerstraat 5 27E 1018 JA Amsterdam
09:04 tot 09:04
24 januari 2019
Growth Tribe is hosting a week of open evenings from January 21st to 24th, to celebrate the new year and new skills!
Every evening features a 1.5-hour powerful & hands-on workshop, delivered by our every own Growth Tribe trainers! The guys have promised to share what they have learned by training over 700 companies!
Mon & Tue: Growth Hacking
Wed: A.I. for Marketing
Thurs: Blockchain
The open evenings are for people who want to learn the latest tech and practice, as well as get a taste of our courses (but Growth Tribe alumni who would love to refresh knowledge are also welcome to join)!
Make sure you bring your laptop for some hands-on exercises!
Come to learn from our growth practitioners. You'll be gaining insights into the latest tech trends, frameworks, tools and experiments!
THURSDAY EVENING
Blockchain Power Session (1.5 hours)
Blockchains and Cryptocurrencies have been incredibly hyped over the past years, but most people still don't know what it is all about. Large companies across all industries have engaged in experiments and even your cousin and taxi driver have been talking about investing in crypto.
Growth Tribe is building out a 2-day Crash Course to help people understand these complex topics in simple terms. In this talk, we'll break through the misconceptions and show you where it actually makes sense to use a blockchain
Sam Wouters
Lead Blockchain Trainer at Growth Tribe
Sam Wouters is a Blockchain trainer and speaker at Growth Tribe Academy, an Amsterdam-based education company with courses that empower people to rapidly gain skills in a fast-changing world.
As an international Blockchain speaker, Sam helps people understand why Blockchains and Cryptocurrencies exist, how they work and what you can do with them. Both in business and individual context.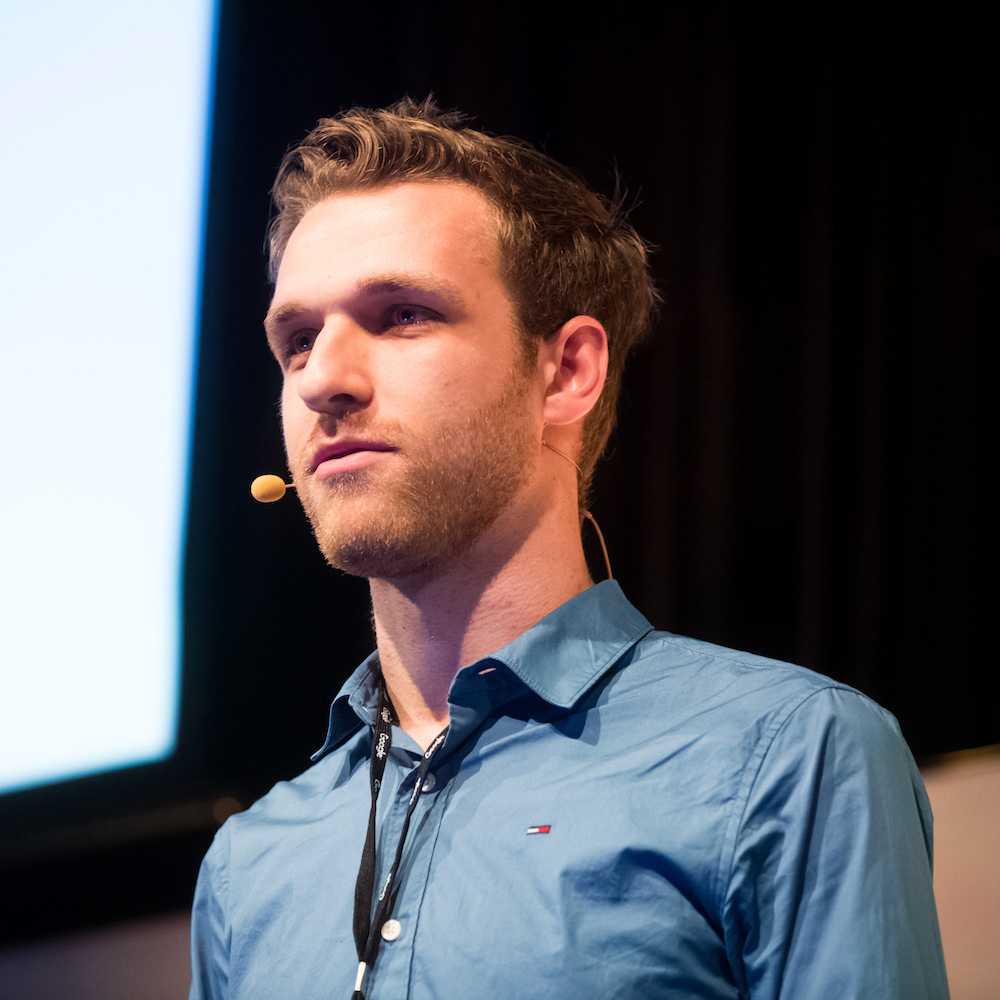 About Growth Tribe
Growth Tribe is Europe's first Growth Academy. We empower people and companies to rapidly gain skills in areas such as 'Data-Driven Growth Marketing', 'A.I. Without Code' and 'Blockchain'. We are redefining education through continuous curriculum deployment and deliver fast-paced learning experiences. Our courses receive very high ratings, we're fully bootstrapped, we launch courses the world hasn't seen yet as we build the future of education.